BRITTO Art & Product Registry
Back to News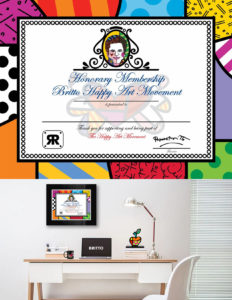 Register your BRITTO Artwork(s) and/or BRITTO Product(s) to receive an

Honorary Membership to "The BRITTO Happy Art Movement"*

, relevant information and customized special offers from our BRITTO team.

*DISCLAIMER: Britto Central, Inc., does not authenticate works of art or any other type of licensed products. As such, Britto Central, Inc. disclaims any obligations related to the issuance of certificates of authenticity, nor provides assistance in connection with any form of authentication or appraisal requests of any type.