Latest News
CLICK HERE TO READ FULL ARTICLE!
Continue Reading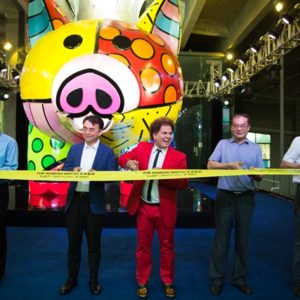 Romero Britto attends the unveiling of his largest sculpture project in Asia to date. The one of a kind Royalty Pig was commissioned by giant software and game development company NetDragon Websoft for their headquarters in Fuzhou, China.
Continue Reading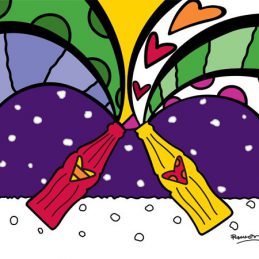 Romero Britto was exhibited at the 11th annual Korean International Art Fair KIAF 2012 held in Seoul, Korea from September 13 – 17. This year 181 galleries from 20 countries participated, and Latin America was the Guest Country of Honor. Gallery BandiTrazos featured Romero Britto amongst domestic and international artists that were exhibited at this global event. Art lovers and collectors from around the world were captivated by Romero's new original paintings.
Continue Reading